The new V-Station HD Capture Packages have many elements that differentiate them from production DVRs and "studio-in-a-box" solutions offered by other manufacturers. The most significant of these are:
The "Project-based" workflow. V-Station HD's Project Media Management (PMM) software with its SQL database engine dramatically enhances user productivity by organizing recordings from the start of the project. This is much more efficient than traditional "file-based" production workflow methods.
The modularity. V-Station HD H.264 capture hardware and PMM software are "building-blocks" that both simplify and expand flexibility for the designer. This helps shorten the interval between concept and installation.
The ease of integration. V-Station HD gives designers the latitude of using a compatible Windows-based PC and audio/video equipment that the client may already own—or sourcing a compatible new computer in a form factor the client prefers.
In the hands of Systems Integrators and AV Contractors, V-Station HD's "building-blocks" concept enables the designer to easily configure the system to match the client's multicam recording and streaming needs. (Also see V-Station HD Compatibility Chart
Hardware Building-blocks
The V-Station HD Studio hardware comprises 4-channel PCI Express (Pciex4) video capture cards and can be built with up to 8 channels of either 8 x 1080p60 (FHD), or 4-6 channels of FHD30 and 2-4 channels of 4K30(UHD). A combination of SDI and HDMI signal inputs are supported (grouped by 4 inputs).
The V-Station HD Producer hardware comprises a single 4-channel USB 3.0 Video Interface, which can support 4 x 1080p30p (FHD) channels. Four SDI inputs or 3 SDI + 1 HDMI inputs or 3 SDI + Composite or S-Video, or Component Video is supported.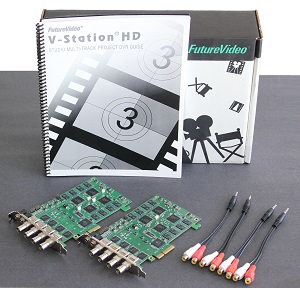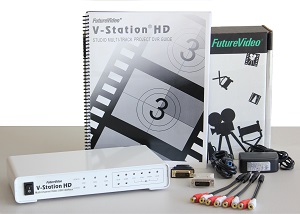 Software Building-blocks
The PMM Foundation software—included in all V-Station HD Studio and Producer Capture Packages—provides the powerful foundation of system functions needed for most projects. The PMM software is also modular and can be enhanced with a range of PMM Plug-ins which align the system more fully with the client's requirements. The UI enables the system designer to custom-define the project structure and nomenclature.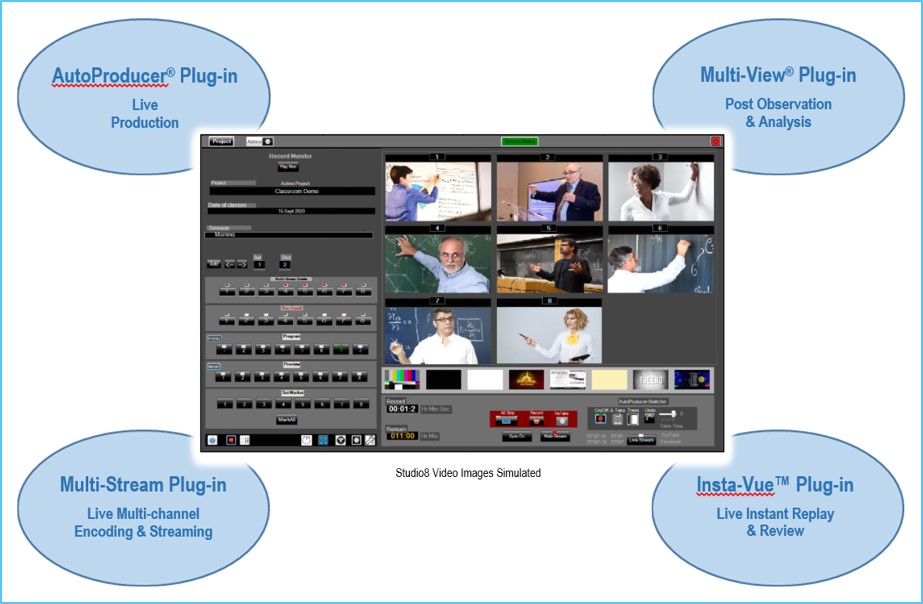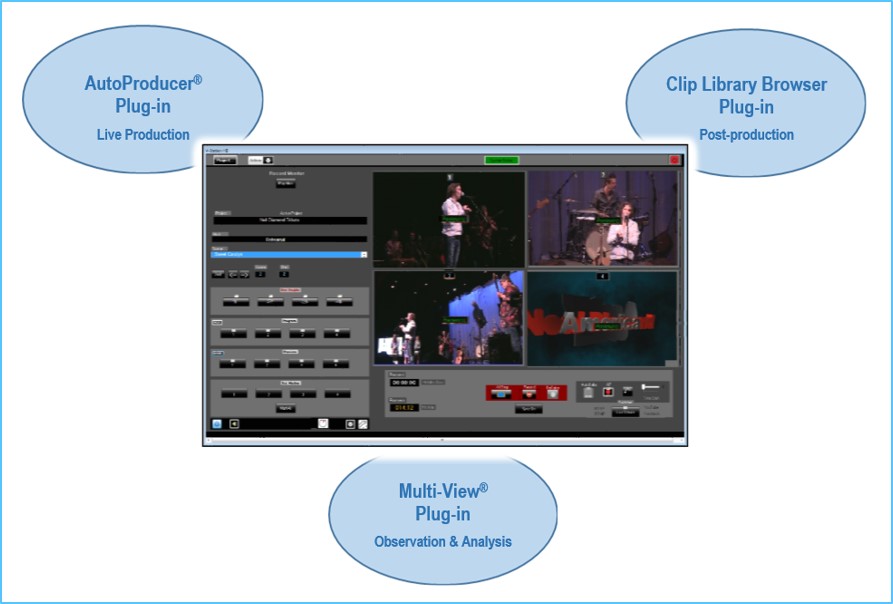 PMM Foundation Software Is Full-featured
The powerful project-based PMM Foundation software, with its SQL database technology, provides users with an extensive range of integrated features and capabilities:

PMM Plug-ins Provide Enhancements
The PMM Plug-ins enable designers to further align the system to the user's needs. These "building-blocks" add specialized capabilities to the PMM Foundation software: