Products Template v2

Available in 4 and 8 channel HDMI or SDI, the V-Station HD Studio series production DVRs were designed to be the most flexible, powerful, and expandable rack-mount multi-channel FHD video capture and live streaming systems with built-in media management. It's ideal for projects where you need to organize and structure your video clips with the ability to easily locate, annotate, and transfer the project to 3rd party video editing software. V-Station HD's Project Media Management Software handles the acquisition, logging, editing, and delivery of your projects in a fraction of the time it takes using traditional DVRs and production workflow methods.
Records up to 9 full HD video tracks
With 4 or 8 full HD 1080p60 @ up to 40Mbps video track recording plus a program out recording, it will create the live program track and still have the 4 or 8 channels of the original recordings to re-edit later with your NLE or V-Station's Studio Companion or V-Station HD PostTools software. It has all the capabilities to record up to 40 hours of video per channel) with an incredible total of 320 hours of recording time with the standard 1TB drives. With optional 2, & 4 TB drives, astounding lengths up to 1280 hours.


Built-in B-roll media player
It has its own B-Roll media player for playing back graphics or videos you can record on the DVR in a live shoot or use for presentation or cue card to a studio monitor.
Log events as they happen or afterwards
Enter markers and notes for each angle as an event occurs and find the exact frame upon playback with the built-in Media player.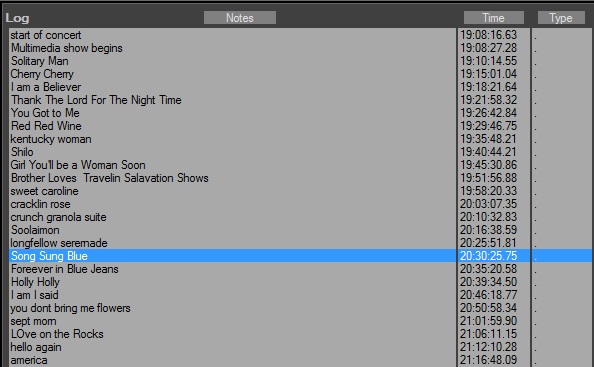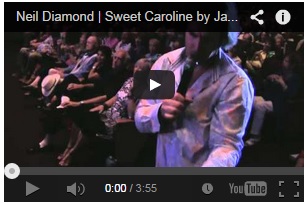 Stream or send Program out to YouTube or Facebook
Whether you want to stream live or later upload your program after the shoot to YouTube or your website, its built in FTP uploader can be used.
Flexible User Interface
Use either the 10" Touch screen (included) and/or standard monitor. Use one, two or even 3 monitors to easily see all your control and video.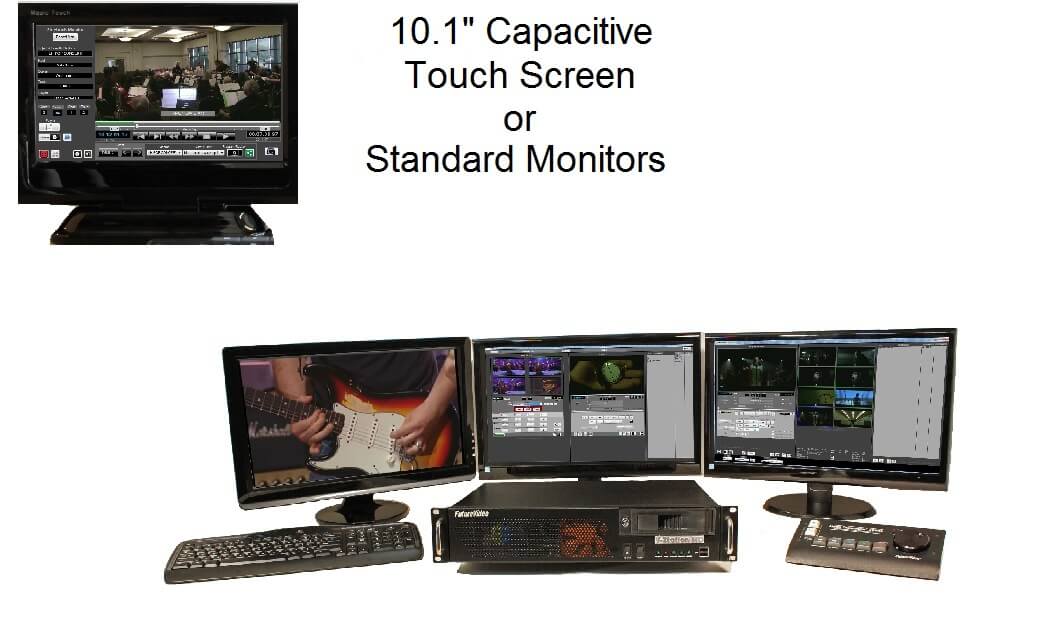 Redundant recording
With a dual set of 1 TB HDDs for redundant recording, safely ensures there is a backup of your sessions in case one drive should fail.
Multi-View Player/Multi-cam Editor
With the optional V-Station HD Studio Companion software (additional purchase), play back all videos in synchronized mode without re-encoding or transferring to an NLE system. Re-create the shoot, and cut as you play, creating as may different program.. all in minutes.