FutureVideo is a leader in the design, engineering, and manufacture of control products for video and audio applications. The company has created affordable, innovative hardware and software products for analog and digital media control applications across a wide range of applications in industry, government, and academia. Since its founding in 1986, FutureVideo has been granted various patents, awards for excellence, and "industry firsts." These attest to the company's commitment to shattering performance envelopes while raising the bar for value and ease-of-use.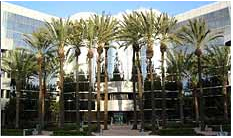 Corporate History
FutureVideo's first products were stand-alone videotape edit controllers that enabled inter-format/inter-protocol videotape editing with unprecedented accuracy from prosumer/low-end industrial VCRs and camcorders.
In more recent events, by 2010 saw FutureVideo investing thousands of engineering hours to re-invent the DVR. The resulting V-Station® HD Multi-Channel DVR Systems enabled 4 simultaneous video recordings to be made in full HD (H.264 1080p 60fps)—and synchronously played back. Moreover, V-Station HD's AutoProducer® feature enabled content producers to work more like directors than editors. V-Station HD shortened the time from wrap to output reel delivery to a matter of minutes for multi-camera video production.
FutureVideo solutions have been used in aerospace, law enforcement, sports, behavioral studies, criminal justice, military, event videography, education, and other applications. The company's OEM and end-user clients have included Panasonic, TEAC, Olympus, Adelphia, Pinnacle, Canopus, Sekai, UC Berkeley, Cornell University, and many others. The company is privately held and based in Orange County, California.
Product Awards
INNOVATIONS DESIGN & ENGINEERING AWARD
EC1000U Auto-assemble Edit Controller
Consumer Electronics Show
VIDEO GRAND PRIX AWARD
EC1000 PRO Multi-format Auto-assemble Edit Controller
Audio Video International
INNOVATIVE PRODUCT OF THE YEAR AWARD
TCG-2000 Portable SMPTE Time Code Generator
Videomaker
HIGHLY RECOMMENDED
V-STATION 3300 PC-based A/B Roll Editing System
PC Graphics & Video
READER'S CHOICE PLATINUM AWARD


Media Commander MC-200NL
AV Video Multimedia Producer
Trademarks
FutureVideo, V-Station, Multi-View, AutoProducer are registered trademarks of FutureVideo Products, Inc. FV MediaPlayer, Trusync, and PostTools are trademarks of FutureVideo Products, Inc. Any other trademarks or service marks used herein are the property of their respective owners.